Simple Spaulders
Basic Shoulder Protection $20.00
These are great for the fighter that just wants a little "insurance in the shoulder area."
Super Sport Spaulders
Great protection, lightweight, still move well $65.00
Transitional Spaulders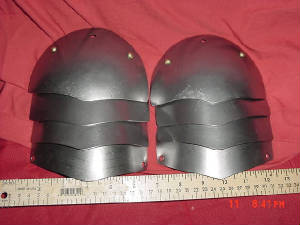 $45.00 Also available in a fluted model at an additional charge.


Sport Spaulders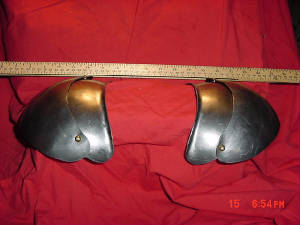 Next Step up from the basic spaulders $35.00
Intermediate protection between the basic and Super Sport spaulders.
Smooth Gothic Pauldrons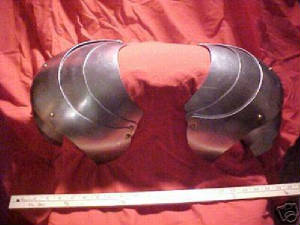 Full-coverage shoulder protection $120.00
Fluted Gothic Pauldrons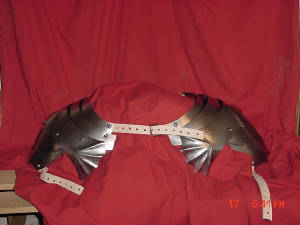 Fancy Full-coverage protection $140.00
Enter content here