We've got over 250 designs on hundreds of items in our CafePress shops! Click the links at this page bottom to get there!
Let us design your household, guild or fighting unit shirts, mugs and souvenirs. E-mail us at:
thorbjorn@elp.rr.com
for details!!!
These are only a few examples of the designs available. We've even got martial arts, current events & highlander highjinks designs!
Just in time for Christmas!!!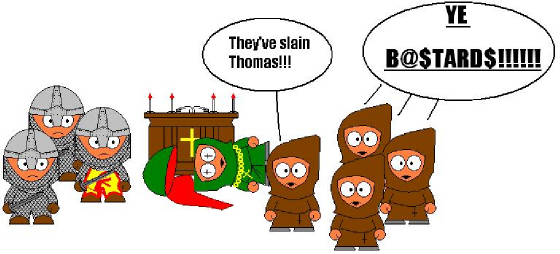 First of two available South Canterbury episodes on shirts & stuff!
Now Available!!! Goth gear designs, a separate military designs section, and public service insignia in addition to our other non-SCA items!